Last week, I had a face palming moment.
I've noticed that small business tend to struggle with the same problems online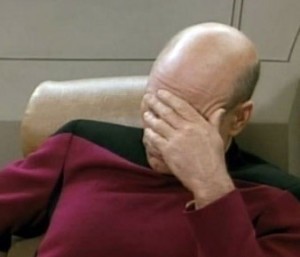 .
I get it… the challenges for are daunting.
No time, low technical expertise, and limited resources… together mean you kind of get what the web developer down the street knows how to make for you.
I decided to take some time and travel down memory lane through the most recent 27 web presence audits that I've completed for small businesses and grade their Search Engine Marketing.
This article will give you a peek into the 7 SINS I see small businesses making that hurt their SEM and Google ranking.
We ranked the sins by how many small businesses in our group of small businesses suffered from them. Number 1 is by far the most important for ranking in an organic Search Engine Marketing strategy!
By the way, we offer a webinar on this topic called: Top of Google for Small Businesses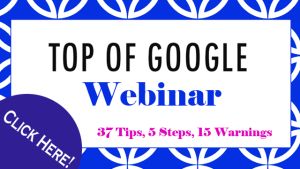 . If you struggle with any of the Google Sins below or you would like to improve your search engine marketing, join us! Learn more here.
7 Google Sins in Search Engine Marketing (SEM)
Sin #7: Seriously, Your Baby is Ugly
Combing through small business websites, I've got to say it, there are some ugly website designs.
Oftentimes having an ugly website is a symptom of larger Search Engine Marketing problem. Below are the problems I find on these sites.
Problems I Find:
Static Site = Low Exposure

Old Content

Old Technology (Not mobile 

Ugly Graphics = Bad Branding

Page Errors

Bounce Rate (or something similar)
Let me take this point by point…
Technology
Static sites often accompany old technology and old content.  This means that your content isn't changing. Which in turn means that Google rarely visits your dark corner of the web. You also lose chances to connect with online influencers and gain links without a blog.
Most content on the web ages. Therefore, Google looks for content that's relevant today in order to keep serving up the most relevant content for their users.
Google lowers your search ranking if your website isn't mobile friendly, and chances are that if you made your website 5 years ago, it's probably not going to work on mobile devices.
You also miss out on a lot of basic functionality if you aren't using updated technology. Get on WordPress if you aren't already!
Can Robots See Ugly Graphics?
Well robots can't see pictures yet… but humans can.
You'll chase away your audience at the first glance if you aren't careful. Plus, you're hurting your brand by having an ugly site. Virtually everyone will visit your website after they meet your sales rep or when they're looking to buy from your store. Don't chase away customers!
You're Chasing Away Customers!
Your bounce rate is a measure of how quickly customers leave your website.
Google has publicly said they don't use bounce rate in their algorithm. However, I would bet money that they do track how quickly a customer gets back on Google after viewing your page. That's important for Search Engine Marketing. This isn't quite the same thing as bounce rate, but it is similar. Bad user experience and bad graphics, means you chase away customers.
If you don't know whether or not your baby is ugly, connect with us and we'll give you the honest to God truth.
Bottom Line: Clean up your site or risk the wrath of the Google Demigods.
Sin #6: Being Average
Average is the worst!
There's a contagion of mediocrity across the web and if you catch it, you won't get customers. Let me explain to you why "average" is "below average" in Search Engine Marketing (SEM).
Problems I Find:
Low Search 

Low Link Count

No

Differentiator

(STAND OUT!)

Bad Marketing/Web Development/Social Media…etc.
"Wait… why is average so bad?" You
Low Search Traffic
The first two spots in Google command over 50.1% of all search traffic (Great Graph Here). The first page gets 90% of traffic. There's simply no traffic left for the average competitors online.
To get traffic from Search Engine Marketing, shoot for the Top of Google.
The way you do this is by STANDING OUT. There are 200 different ranking factors taken into account to reach the Top of Google in your Search Engine Marketing.
However, not all factors are equal. A few factors matter a lot more than all the others combined.
Find a Differentiator
What matters most for Search Engine Marketing are the 5 Steps I cover in more depth here.
The bottom line is that you need to excel at either Link Building, Customer Reviews, Social Media, and offer Exceptional Content… BE THE BEST AT SOMETHING!
Become the giant in your niche then you won't leave any traffic for those other chumps who might dare compete with YOU.
Bottom Line: I often find that few businesses excel in Search Engine Marketing. When one does, they really stand out.
Sin #5: Pretty, Pricey, and Pathetic
First, I covered the straight-up UGLY sites.
That's obvious… to most.
The knee slappers are the sites that are absolutely gorgeous, but don't make sales or conversions.
Beautiful scrolling images. Eloquently expressed prose. Thoughtfully sculpted branding.
But they don't drive traffic and don't make sales. Folks, the point of a business is to make sales.
Problems I Find:
NO SALES FUNNEL!!!

Web Developers Doing Marketing Functions (badly)

Bad Keyword Placement and research

Absent from Directories

No Links

Expensive Website Development with NO ROI
One customer I talked to spent $10,000 building a website, and no money on a 1) sales funnel, 2) Search Engine Marketing, 3) Quality Content.
That's crazy.
$10,000 may not be a lot to you but to my 28 year old compadre it was her ENTIRE LIFE SAVINGS! Most small businesses spend money on what they see (their website) and don't understand that if they build it, no one will come.
Bottom Line: Your website and Search Engine Marketing Strategy should be built around your sales funnel.
Here's an article I wrote that talks a little more about a sales funnel.
Sin 4: Symptoms of the Invisible Website
I must admit, I have a certain skill.
I can find invisible websites. It's ironic, because no one else can.
These websites are so far down in their Google rank that they aren't being found by anyone.
So what happened?
The business never did the basic Search Engine Marketing to get themselves found online and categorized correctly in Google.
For all practical purposes, they're invisible to their potential clients.
Problems I Find:
Not Listed in Major Directories

Missing Keyword Targeting on Site

Few Links pointing to their site

Small or No Social Media Presence
10 years ago, everyone looked in the Yellow Pages in order to find a business in a specific category. Today, everyone searches online.
That means if your business isn't found on Google, you're invisible
We describe Citations and Directories as Step 2 here if you'd like to learn more.
Bottom Line: If you're not found in Google search you're invisible to your customers.
Sin #3: My Ageist Accusation
I have a lot of clients that are a little older. Let's say older than 40.
They've done their business the same way for 20+ years.
Problems I Find:
Dated Site Graphics and Technology

Low Traffic

No Online Sales Funnel

No Overall Internet Strategy

Site Exists to Offer Contact Info
I'm certainly not saying that all business owners who qualify for senior discounts do poorly online. Frankly, I know a few older people who are internet wizards, and I soak up everything I can from them.
However, there is the tendency for small businesses to let time pass them by.
The strange thing is that when I talk to these businesses, they all know they need to change. They just haven't…
WARNING: CHANGE NOW OR RISK OBSOLESCENCE!!!!
Please accept my warning. Put some resources into developing an online strategy, and you'll be surprised at the results.
Don't be left behind by technology.
Many legendary business stories offer tales of technology slaying great businesses. Think Kodak in the 1980's or Swiss Watches in the 1970's.
Bottom Line: Update, adapt, change … or you'll be left behind.
Sin #2: Marketers Who Aren't Marketers
This one is a personal pet peeve of mine.
Why?
Because… I am often hired to help businesses that have abhorrent internet marketing practices.
When I ask who set it up… they tell me it was their web developer.
Web developer, marketer… they're all the same right?
Web developers find neat plug-ins and make beautiful sites…
However, they don't have any idea how to:
1) Drive Traffic, 2) Make Conversions, and 3) Create Sales.
Problems I Find:
Sickly Sales Funnel with:

Little Traffic

No Conversions

No Online Sales

Wasted resources on vanity marketing: newsletters, social media, and blogging that don't create sales.

Bad Search Engine Marketing

(Slightly) Annoyed Marketer Hired to Fix the Wasteful Processes >>> me  🙂
I guess I should be thankful, because these people keep me employed.
What bothers me is that so many resources are wasted on "vanity marketing" rather than real Search Engine Marketing.
Then people start to think that this stuff doesn't work when it does. Blogging, newsletters, and social media are HUGE time sinks when not done effectively, and huge assets when done right.
Bottom Line: If you hand-over your marketing to a non-marketer, remember to budget hiring me to redo everything he did.
Good for me… bad for you. :/
Sin #1: Links, Links… LINKS!
The #1 Top Google sin is simple.
The most important way to get ranked in Google is by having high quality websites pointing their links to your website.
It's pretty straightforward.
Problems I Find:
Few Links Pointing to a Site

Little Organic Search Traffic

Bad Search Engine Marketing
Blogging and Social Media can be used effectively as tools to get links.
With incredible links, you will get great search traffic.
High quality Links are the way Google grades websites.
There are tons of ways to develop these high quality links, but I'll save that for another post.
We offer a Top of Google Webinar that outlines how to improve your websites rank in Google using good Search Engine Marketing. Avoid the 7 deadly sins we discussed by coming to our Webinar! Here are a few cool things we offer to our webinar attendees:
5 Step Process: What are the Search Engine Marketing steps that other businesses have used to get to the top of Google?

27 businesses analyzed to bring you real life case studies of what works and doesn't

15 Warnings: Avoid these warnings before they shipwreck your business online.
Free Web Presence Audit: You'll be surprised at what we find.
Expert Consulting Session: Our expert will explain what options you have to increase sales online based on your Web Presence Audit.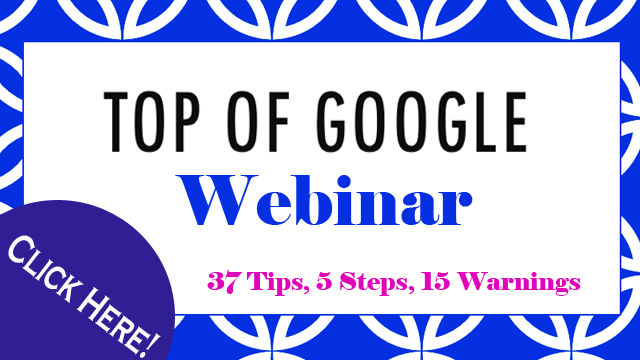 Connect with us on our Facebook and Twitter @undglife. I look forward to connecting in the future!
Best Wishes,
Joseph Drups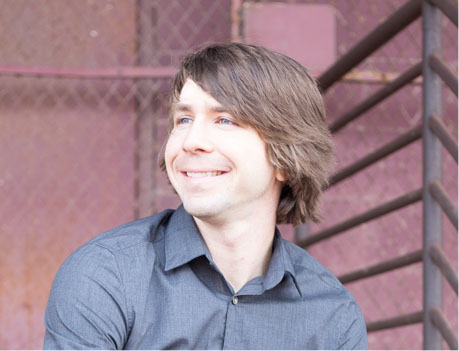 Author: Joseph Drups
Hi! I'm Joseph, the founder of underdoglife.net. I am passionate about digital marketing, growing businesses, and start-ups. I'm an insatiable learner and a repeat entrepreneur. I love writing and I work on projects that I find purpose in with people who I believe in. I look forward to connecting!
Connect with me on Facebook, LinkedIn, or Twitter:
LinkedIn: Joseph Drups
  Twitter: @undglife
  Facebook: fb.com/undglife